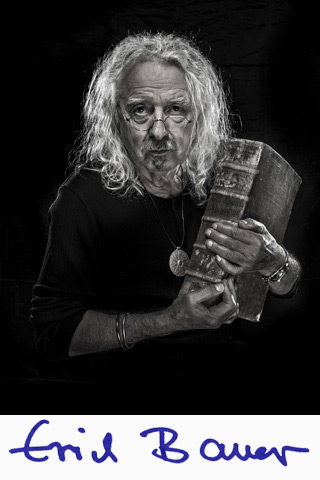 Erich Bauer
Star Astrologer, Diploma Psychologist, Journalist
Erich Bauer, certifiedpsychologist, healer, and astrologer, was named the most popular astrologer in Germanyby the Bild-Zeitung. He is the author of more than 60 books. He writes daily, monthly and annual horoscopes , Cosmopolitan, Joy, Shape, Friday und AstroPortal, among other publications. He is known as Senior Astrologer of the world's biggest astrology magazine, Astrowoche,and for his regular appearances on TV.
His affection for astrology began when he was still a child, fascinated by the lively lights of the night sky. Though he completed his degree in psychology with top marks, the world of modern psychology did not captivate him for long. For him, It lackedadimension of wonder. For ten years he worked as a leader and supervisor ofdifferent clinics treating addiction. In the course of attending personal development events in the USA and India,he finally decided to dedicate himself fully to helping people live mindful lives through astrology. For over forty years, Erich Bauer has been intensely engaged with the magic of the stars on a daily basis, bringing you daily, monthly, yearly and couple's horoscopes to help you be guided by the stars.
In addition to the free horoscopes available on this site, Erich Bauer also creates individual astrological analyses and offerscounseling over the phone.
Personal horoscopes for you including video message
Correspondence courses and seminars
Autograph cards
Consultation by phone