This makes us unique
Complimentary daily horoscopes by a professional astrologer for each zodiac sign, and for your exact birth date.

Astroportal offers a wide range of complimentary horoscopes: daily horoscopes, monthly horoscopes, annual horoscopes, couples' horoscopes, and much more.

We want to help you enjoy luck, satisfaction, and success, using the guidance of our horoscopes to actively shape and improve your life.

The ancient wisdom of astrology and horoscopes can help you see positivity in even the most dire of situations, and all life positively and reach full personal happiness. Discover the freedom of self-formation that is spurred by the positive effects of the stars!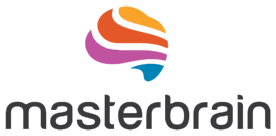 Masterbrain GmbH
Sackstraße 2
A-8010 Graz
Austria
Telephone: +43 720 / 513 043
Email:
info@masterbrain.com
Chief executive: Harald Koch, MSc. MBA
VAT Reg. No.: ATU64707437
Commercial register: FN 321095 z