Horoscope for Taurus
4/21 - 5/21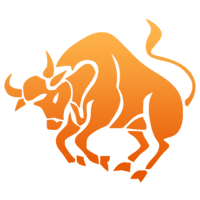 for Wednesday, March 21, 2018
Receive your free personalized, horoscope delivered straight to your inbox every day!
Request now!
Future prospects
You have been thinking for such a long time and finally your plan is being put into action. Until now you have been skeptical because of financial and personal problems that might arise in the process. But to be able to take advantage of new opportunities you must also take a risk. You feel so full of energy and drive, so why not now? So get to grips with the situation with the vigour you have shown and things can only turn out well.
Click on your date of birth and retrieve your personalized horoscope
Taureans are true epicureans and love to enjoy the finer things in life. They work hard to achieve their goals and can also be very creative. Like Capricorn and Virgo, Taurus is an Earth sign. Taureans are helpful, ambitious, loyal, reliable, cheerful, kind and patient. A harmonious family-life is very important to Taureans, and Taurus men, in particular. They will always have the safety of their loved ones in mind. The Taurus man cherishes his dream woman, and isn't araid to be romantic or reveal his most inner feelings. You can absolutely rely on a Taurean and count on their discretion. However, Taureans are very selective about their friends, and will be cautious about who they choose to trust. Those born under the sign of Taurus plan their futures very carefully and try to avoid taking risks. Taureans love being close to nature and will surround themselves with plants at home. Regular trips to the countryside are important for them and will help them relax.