Horoscope for Leo
7/23 - 8/23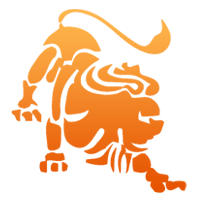 for Saturday, September 22, 2018
Ihr Leo Tageshoroskop für heute:
Pleasant conversations
It is always a pleasure for you to meet new people and to have conversations. But today seems your dealings with those around you seem to be going particularly harmoniously. At work you provide entertainment and are popular, but within your own four walls you distance yourself from this and get deep into serious conversation. Private as well as business conversation are running very well today.
Click on your date of birth and retrieve your personalized horoscope
LÖwe-Stärken
Selbstbewusst, großzügig, herzlich, natürlich, schöpferisch
Löwen: Wie eine Sonne strahlen
Die Sonne ist Herrscherplanet des Löwezeichens und sie ist auch Sinnbild ihres Tuns, eine Quelle unerschöpflicher Energien, Wärme, Kraft und Leben. Im Innern jedes Löwen schlummert diese Kraft, Vitalität und Lebenslust.
Die Persönlichkeit

Durchsetzungskraft
Besitzstreben
Kontakt
Familie
Genuss
Pflicht
Liebe
Bindung
Ideale
Ehrgeiz
Originalität
Transzendenz
Mehr von Star-Astrologe Erich Bauer zum
Sternzeichen Leo
Erhalten Sie ihr persönliches, kostenloses Tages-Horoskop einfach und bequem per Mail!
Jetzt anfordern!
Das Horoskop für weitere Sternzeichen: