Horoscope for Leo
7/23 - 8/23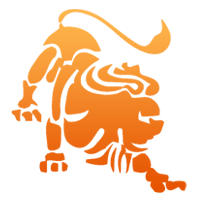 for Thursday, November 15, 2018
Ihr Leo Tageshoroskop für heute:
The turnaround
At the moment things are not going as you are used to or as you would wish. For a long time you suspect a colleague's bad intentions were behind a it, but it turns out that no one it so blame for your losing streak. But negative thinking and self-pity will certainly not help in this situation. Draw on your strength reserves and try to meet the challenge. With a lot of energy and willpower, this phase can be managed easily. Finally, things will change, and quite unexpectedly you will have a great success.
Click on your date of birth and retrieve your personalized horoscope
LÖwe-Stärken
Selbstbewusst, großzügig, herzlich, natürlich, schöpferisch
Löwen: Wie eine Sonne strahlen
Die Sonne ist Herrscherplanet des Löwezeichens und sie ist auch Sinnbild ihres Tuns, eine Quelle unerschöpflicher Energien, Wärme, Kraft und Leben. Im Innern jedes Löwen schlummert diese Kraft, Vitalität und Lebenslust.
Die Persönlichkeit

Durchsetzungskraft
Besitzstreben
Kontakt
Familie
Genuss
Pflicht
Liebe
Bindung
Ideale
Ehrgeiz
Originalität
Transzendenz
Mehr von Star-Astrologe Erich Bauer zum
Sternzeichen Leo
Erhalten Sie ihr persönliches, kostenloses Tages-Horoskop einfach und bequem per Mail!
Jetzt anfordern!
Das Horoskop für weitere Sternzeichen: