Horoscope for Gemini
5/22 - 2/21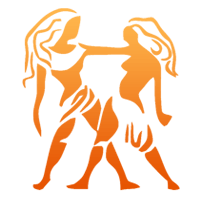 for Saturday, November 18, 2017
Receive your free personalized, horoscope delivered straight to your inbox every day!
Request now!
New start
Dare to make a fresh start. There are some things in your past that you must finish at last and leave behind you. Now the time has come to leave negative aspects behind, to try better with a fresh start. You have after all learned from your old mistakes and new issues should not represent any more setbacks for you.
Click on your date of birth and retrieve your personalized horoscope
The ruler of Gemini is Mercury, the quick-thinking Roman god, known for his cleverness. Despite their intelligence and their ability to think quickly and logically, those born under Gemini are ruled by their hearts at decisive moments in their lives, even if their reason rails against it. Gemini abhors boredom and stagnation above everything. Geminisare constantly changing. Because they love change and must always be in motion, they can often be found looking for something new, better, or just plain different. Resistance is not their strong point. They also tend towards a certain superficiality. Those born under Gemini are passionate about talking and make brilliant speakers, in public and private alike. Still, they also listen to others attentively. Because they are very curious and want to learn as much as possible. Their impulse to both talk and learn is why they always need a crowd of people around. As an air sign, Gemini does not have a strong relationship to material things. They think money is there to be enjoyed. They will gladly spend it on things that other people think are superfluous.