Horoscope for Gemini
5/22 - 2/21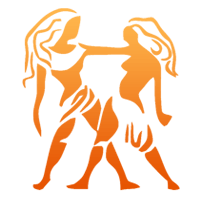 for Wednesday, November 14, 2018
Ihr Gemini Tageshoroskop für heute:
Provocation at work
Today you will make life difficult not only for yourself but also others. You just cannot help analyzing things in the smallest detail and questioning them. Your type is seen as provocative by your colleagues or partners and someone feels attacked. Disputes can no longer be prevented. But you should try to be as conducive as possible and draw the line at last. Compromises are inevitable here. If you want to, you will surely find an appropriate course of action.
Click on your date of birth and retrieve your personalized horoscope
Zwillinge-Stärken
Neugierig, lebhaft, gewandt, vielseitig, flink
Zwillinge: Zwei Seelen wohnen ach in seiner Brust
Zwillingegeborene repräsentieren in besonderem Maße die Dualität von irdischem Sein auf der einen Seite und spirituellem auf der anderen. Diese Zweiheit besagt jedoch auch, all die Traurigkeit, Verlorenheit und zuweilen große Pein des Daseins auf der Erde kosten zu müssen. Dafür ist man zu anderen Zeiten rundum happy und befindet sich sozusagen "im Himmel".
Die Persönlichkeit

Durchsetzungskraft
Besitzstreben
Kontakt
Familie
Genuss
Pflicht
Liebe
Bindung
Ideale
Ehrgeiz
Originalität
Transzendenz
Mehr von Star-Astrologe Erich Bauer zum
Sternzeichen Gemini
Erhalten Sie ihr persönliches, kostenloses Tages-Horoskop einfach und bequem per Mail!
Jetzt anfordern!
Das Horoskop für weitere Sternzeichen: