Horoscope for Aries
3/21 - 4/20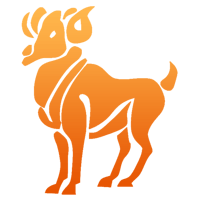 for Tuesday, August 22, 2017
Receive your free personalized, horoscope delivered straight to your inbox every day!
Request now!
Harmony and unison
Today you should not withdraw under any circumstances, but end the day in company. If you are together with friends and acquaintances today, you could benefit from this. You radiate much warmth and harmony and are therefore particularly popular with your friends. But not only the relationship with your friend is running great for once, but also the opposite sex is attracted to you as if by magic. A new friendship may be deepened. As a single, you will finally meet someone. You are simply a sociable person who can deal effortlessly with all others at the moment.
Click on your date of birth and retrieve your personalized horoscope
Aries are a Fire sign, born in the spring,and with the same bursting enthusiasm asthe first shoots pushing their way towards the sun, this zodiac sign loves to break new ground. Aries are honest, tolerant, and helpful people. Those born under Aries love to take on new challenges and are undaunted by the risk of being the first to do something new. Some of the most essential characteristics of this sign are their directness, warmth, energy, drive, initiative, ambition, spontaneity and a lively temperament. Aries are particularly imaginative and always have the energy to take on a new challenge. No sooner do Aries notice a problem than they are able to not only find a solution, but also implement it without a moment's hesitation. Aries men are great romantics, and, when they have found their true love, have a level of faithfulness that can't be matched. Through their determination and enthusiasm,Aries can go the full distance in their careers. Aries are characterised by their ability to quickly recover from any defeat. The colors of those born under Aries are orange and bright red. Zodiac signs that are especially compatible with Aries are Pisces and Gemini. You can adapt particularly well to Aries.