Horoscope for Aquarius
1/21 - 2/19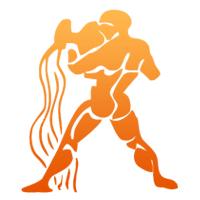 for Thursday, August 24, 2017
Receive your free personalized, horoscope delivered straight to your inbox every day!
Request now!
Positive impulses
Your friends and acquaintances always provide you with positive impulses that motivate you to venture in new directions and to try new things. With this support you can still go far. But you always show gratitude and also try to help and support those around you. Mutual help also reinforces the team spirit and forges friendships.
Click on your date of birth and retrieve your personalized horoscope
Aquarius are noted for the following characteristics: they are charismaticand committed to their principles, tolerant, problem-oriented, and resourceful. Aquariansare a true philanthropists. Those born under the sign of Aquarius are open and tolerant, regardless of their race, religion or denomination. Aquarianstruly appreciatetheir friends, and they are always helpful and supportive. It is important for them to have a lot of contacts in order to continually be inspired with new ideas, and to take pleasure in winningothers over with their charm, wit, and intelligence. Aquarians have a penchant for dreaming and for living quietly. They are sporty and enjoy spending time in the great outdoors. While they may be difficult to read, with their wealth of ideas, Aquarians never get bored. As an Air sign, they also love their freedom and need a lot of space to blossom. However, in love, they're happy to renounce these freedoms. Aquarians appreciatetheir partners and are faithful lovers. In their relationships, theyare loyal and reliable.