Horoscope for Aquarius
1/21 - 2/19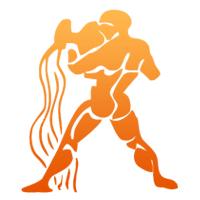 for Monday, July 16, 2018
Receive your free personalized, horoscope delivered straight to your inbox every day!
Request now!
Ihr Aquarius Tageshoroskop für heute:
Too much energy
Beware! Your accusations are not always correct and you should examine the facts again closely before accusing anyone. Your abrupt manner is not particularly well received today. On the contrary, even colleagues and those around you are wondering about your irascible nature. You should not enforce your opinion with such euphoria, this doesn't usually make a good impression in negotiation talks.
Click on your date of birth and retrieve your personalized horoscope
Aquarius are noted for the following characteristics: they are charismaticand committed to their principles, tolerant, problem-oriented, and resourceful. Aquariansare a true philanthropists. Those born under the sign of Aquarius are open and tolerant, regardless of their race, religion or denomination. Aquarianstruly appreciatetheir friends, and they are always helpful and supportive. It is important for them to have a lot of contacts in order to continually be inspired with new ideas, and to take pleasure in winningothers over with their charm, wit, and intelligence. Aquarians have a penchant for dreaming and for living quietly. They are sporty and enjoy spending time in the great outdoors. While they may be difficult to read, with their wealth of ideas, Aquarians never get bored. As an Air sign, they also love their freedom and need a lot of space to blossom. However, in love, they're happy to renounce these freedoms. Aquarians appreciatetheir partners and are faithful lovers. In their relationships, theyare loyal and reliable.
Das Horoskop für weitere Sternzeichen: